The Young Visiters
The TABARD THEATRE 1 - 26 MARCH 2016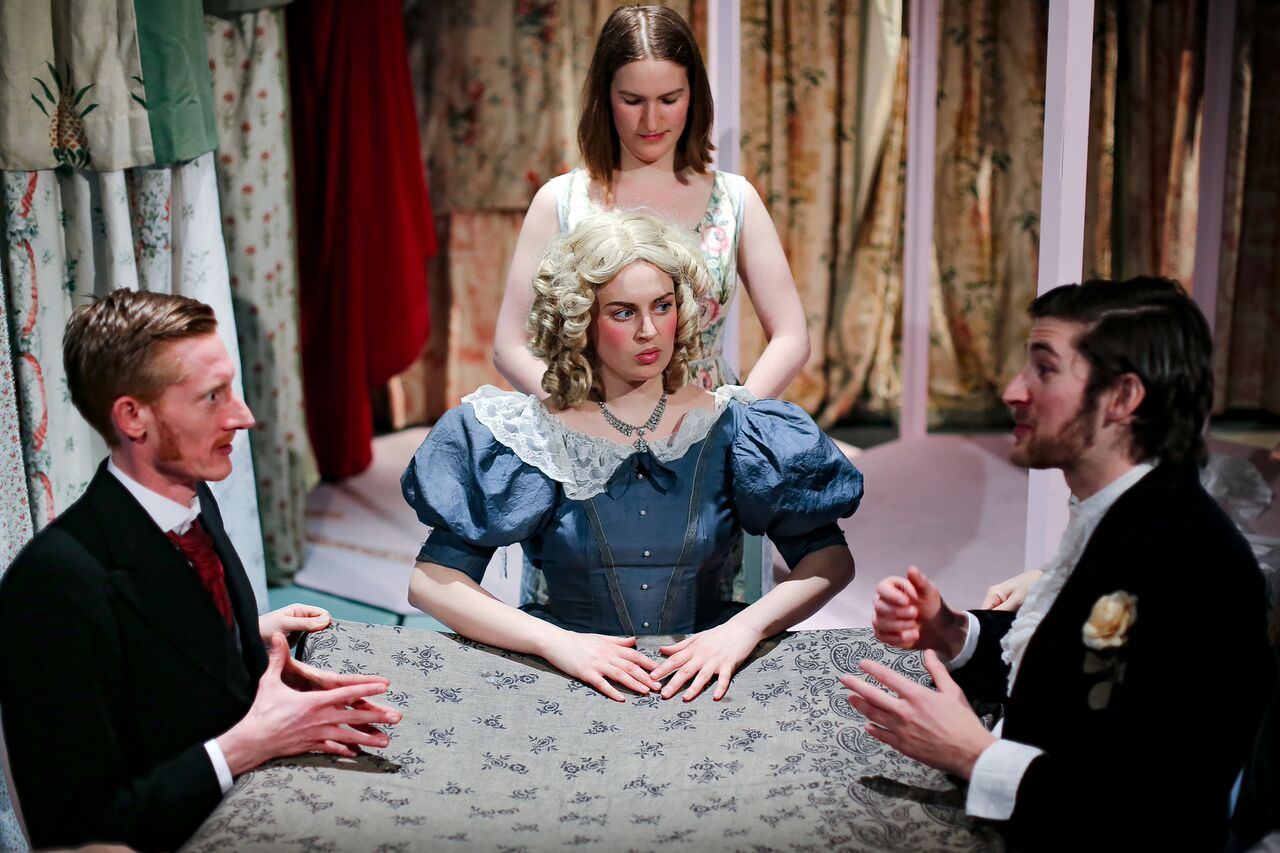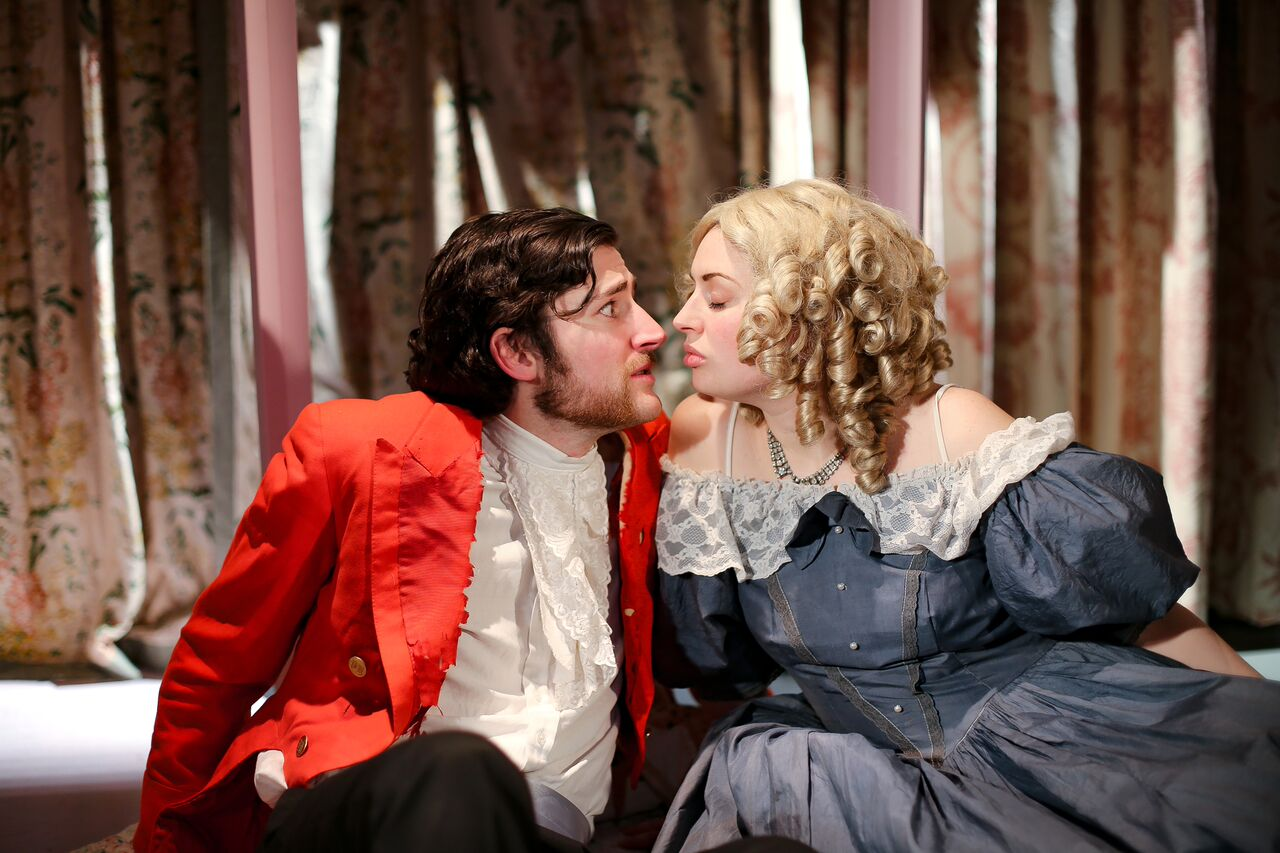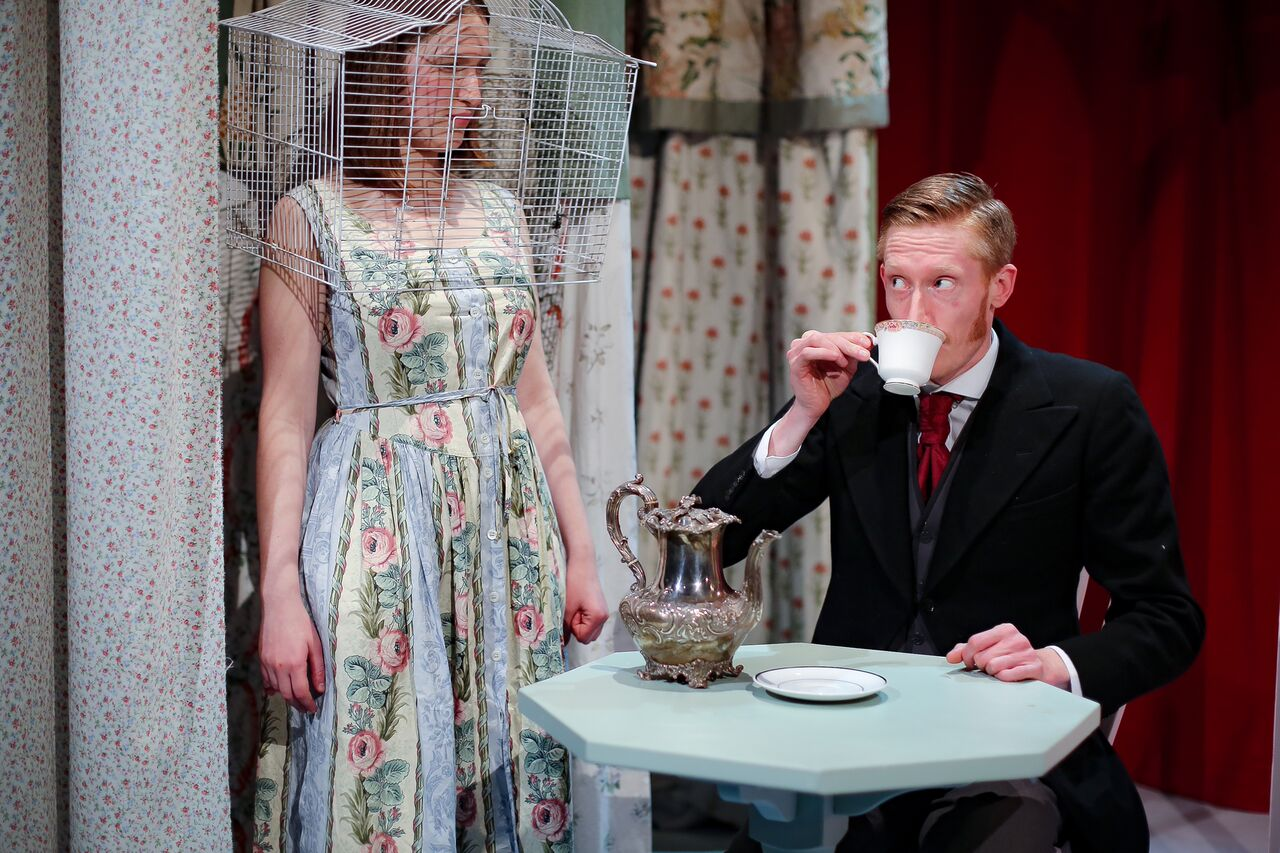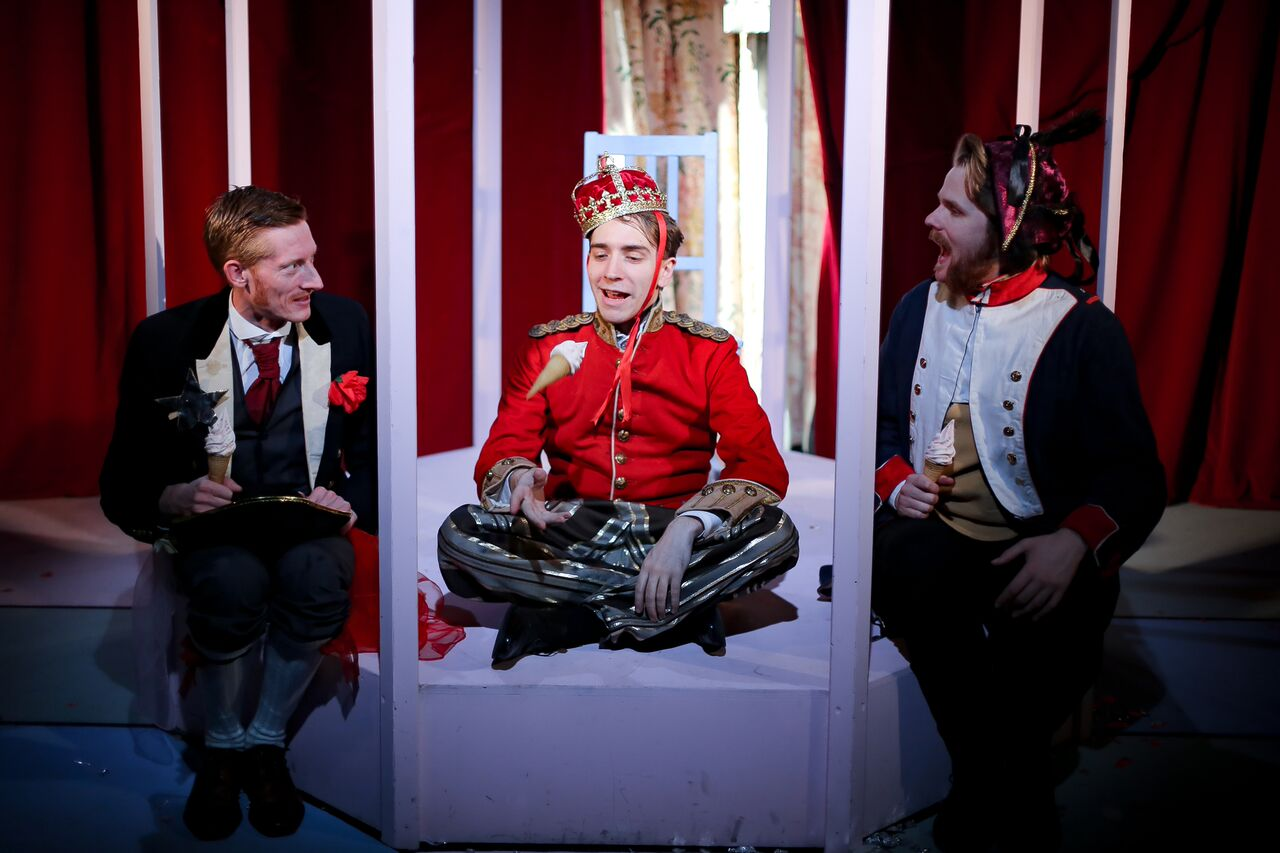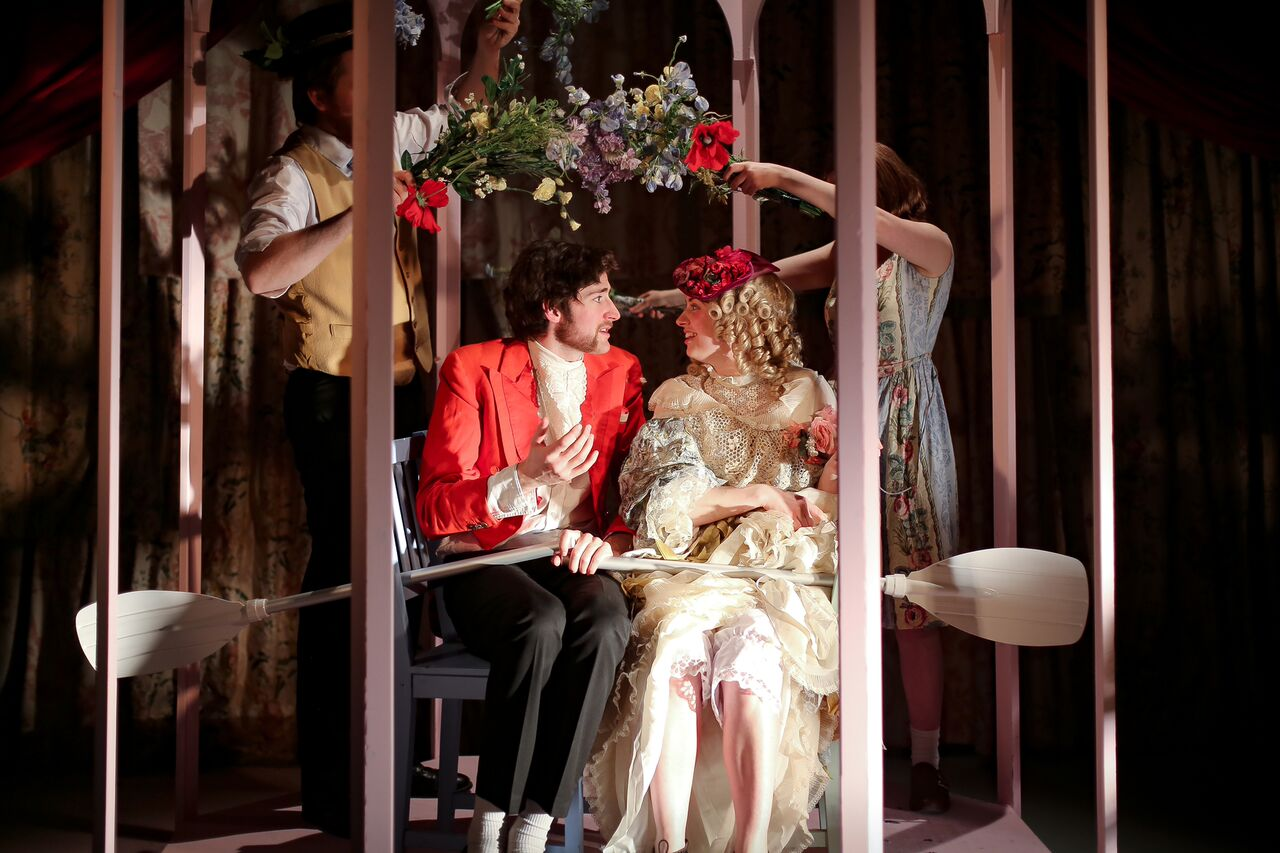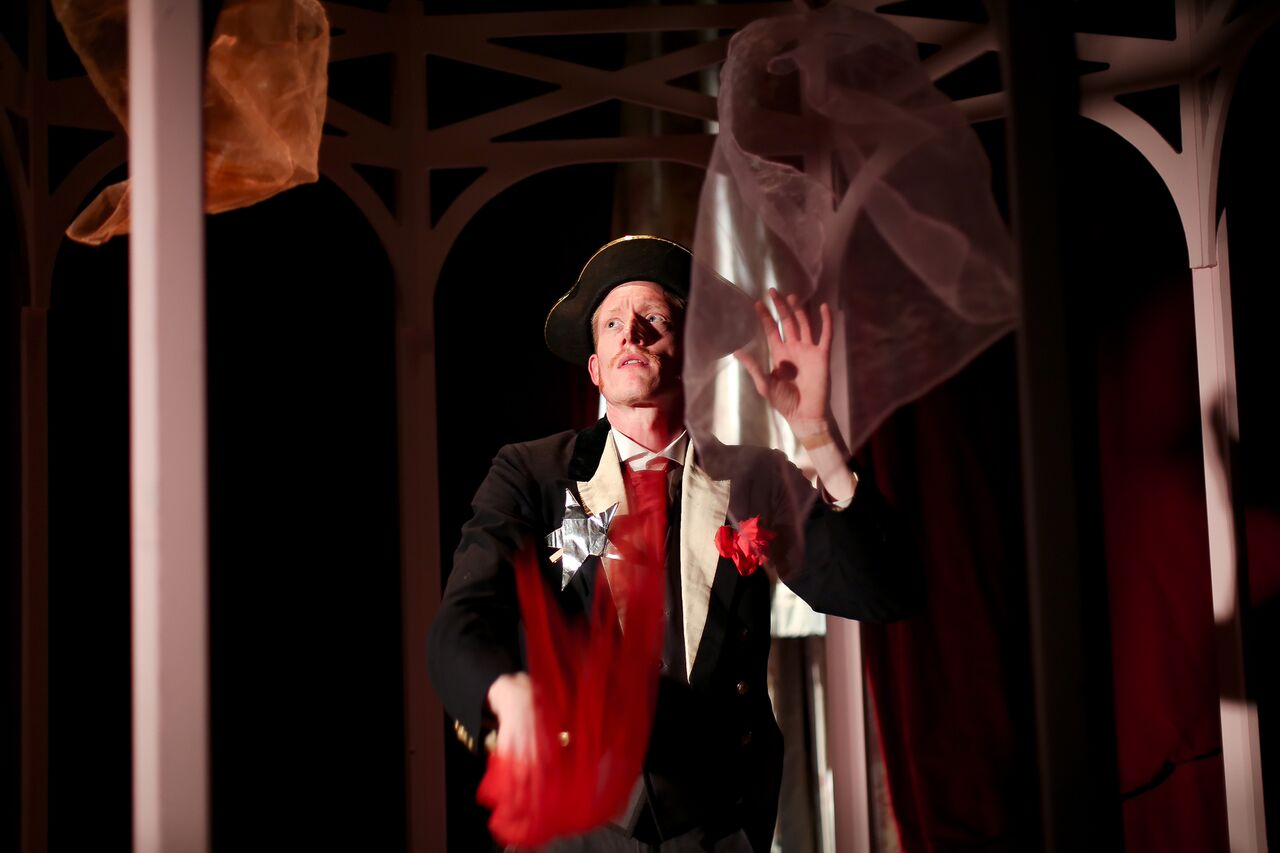 A revival of the highly acclaimed adaptation from Rough Haired Pointer
Mr Salteena sat down and ate the egg which Ethel had so kindly laid for him.
Meet Mr Salteena, who longs to be a gentleman, and Ethel Monticue, a young lady with a silly run. Cue Bernard Clark, a nobleman with very nice thin legs. Will Bernard help Mr Salteena rise in the world, or do the speaking looks passing between him and Ethel spell heartbreak for our hero?
Written by nine year old Daisy Ashford and sponsored by J. M. Barrie, The Young Visiters has been a cult classic since it was published in 1919.
Expect high japes and fake flowers, balls and boats, ice creams and princes - and a hilarious child's-eye view of what fools grown-ups make of themselves when social-climbing or falling in love.
Tabard Theatre
2 Bath Road, London, W4 1LW
1st - 26th March 2016
Buy tickets here
Would you like to help make our next show happen?
All donations go twoards the cost of our future productions, including paying the team, bulilding the sets, buying props and rehearsing the show. We great appreciate your support!
Everything Theatre ★★★★★
"A riot of colour and acting"
View from the Gods ★★★★★
"Will have you laughing so much your sides hurt"
Carns Theatre Passion ★★★★★
"Such good fun I'd happily go back to the start and do it all over again"
The Upcoming ★★★★★
"Every movement is brilliantly coordinated… a highly amusing and whimsical adventure"
LondonTheatre1 ★★★★
"I have never heard a London audience laugh so often at the theatre"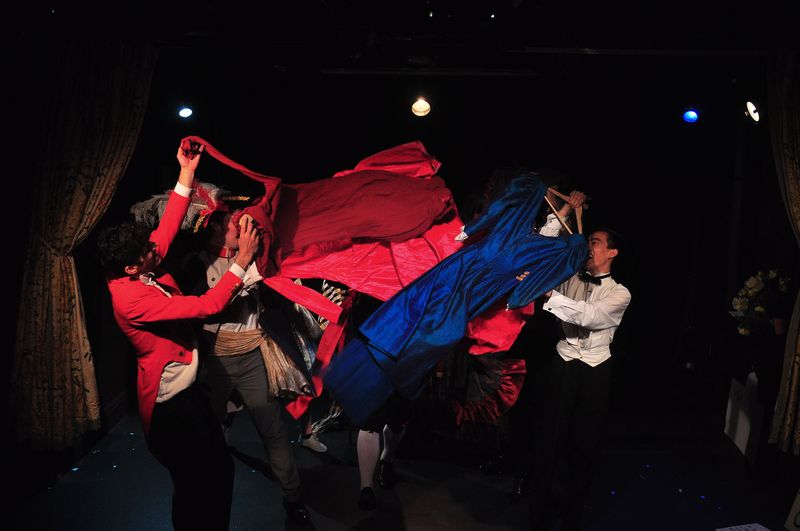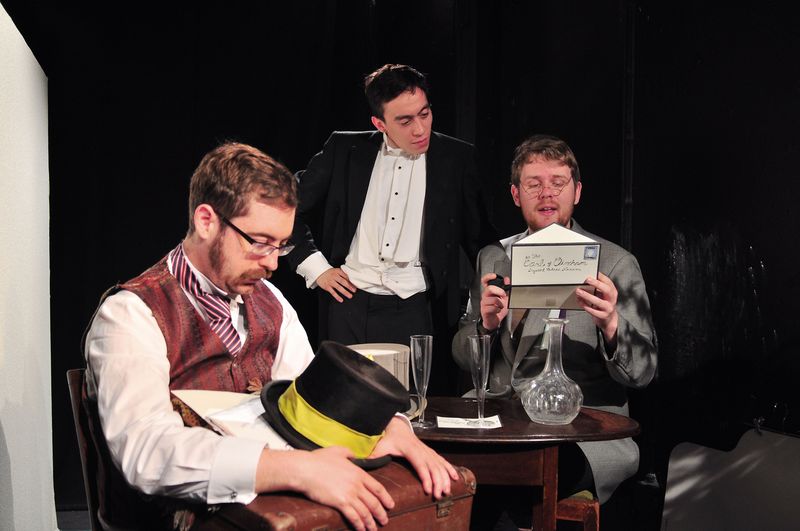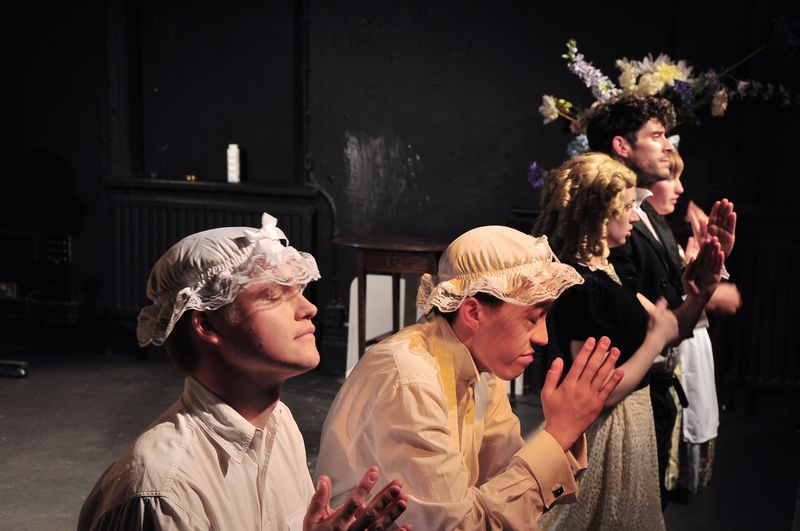 HEN AND CHICKENS THEATRE | JUNE 2013
Rupert Christiansen of The Daily Telegraph
"A delicious concoction, served up with wit, charm and grace, stylishly directed by Mary Franklin and animated by some brilliant comic acting"
Emma Burch, One Stop Arts ★★★★★ and Editor's Choice
"Whimsical and utterly charming… I could not stop smiling and laughing throughout – this is a really lovely, funny, charming piece, and I can't wait to see what this young company does next"
A Younger Theatre
"Complex, charming and hilarious… involving, multi-layered and heart-warming"
The Times ★★★
"Mary Franklin's group Rough-Haired Pointer… offer adult laughs at the unchaperoned adventures of Ethel, yet respect the book's barmy exuberance and gallant malapropisms… Excellent fun"
Susannah Clapp of The Observer
"Sharp and sassy"
The Public Reviews ★★★★
"This is story-telling at its very best"
Remote Goat ★★★★
"The talented company realise the characters so splendidly and each with a vigorous three-dimensional depth they don't have on the page"
What's Peen Seen ★★★★
"Utterly charming"
View From The Gods ★★★★
" It's delightfully ambitious... a great production"